date_range

21

Aug

2023

person

Style Shot

toc Furniture
remove_red_eye

967 views

comment 0 comments
If you're interested in the idea of pink décor but are keen to steer clear of the sugary sweet, then our blush pink inspirations are for you! Whether you're looking to create a playful, boho haven or a sun-soaked Santa Fe look, it might just be the shade you've been looking for...
Blush pink has quickly become a firm favourite in the palettes of contemporary interior designers and in the collections of our most fashionable furniture and accessory brands.
It's easy to see why it has become so popular. With its warm, neutral accent and subtle apricot undertones, it provides a more sophisticated alternative to tired magnolia or cream, giving a boost of colour without overpowering your space.
'Pinks are great for adding a touch of personality to your room', explains Judy Smith, a Colour Consultant with Crown. 'It's an upbeat colour that goes surprisingly well with lots of other colours. You can pair it with bold accessories for a modern feel or style it with soft, neutral accessories for a prettier look.
To help you bring a brush of blush into your interior, we explore various options and ideas for incorporating pink into your home decor.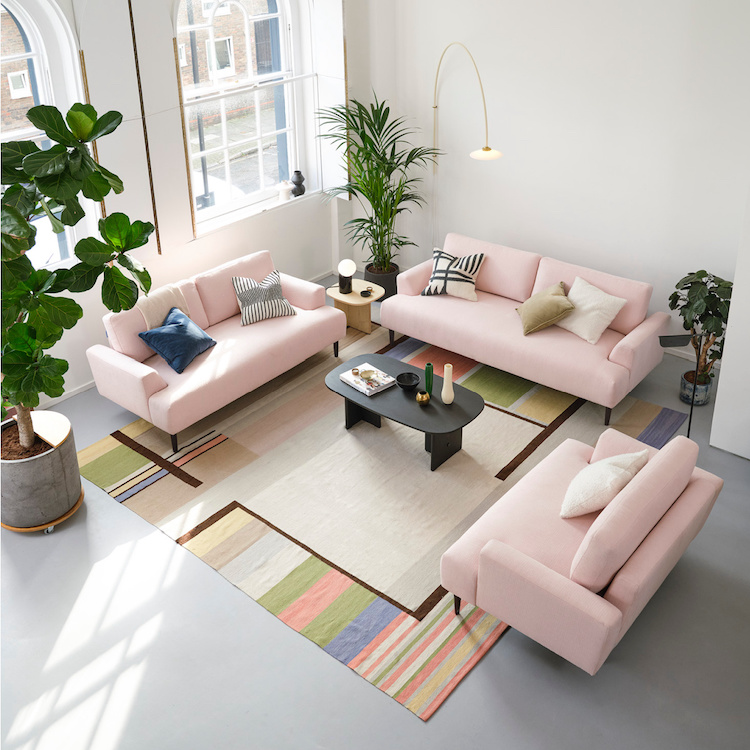 Blush Pink Furniture 
Pink furniture can add a touch of elegance, playfulness, and warmth to any space. Whether you want to create a chic, feminine vibe or add a pop of colour to a neutral room, pink furniture can do the trick. 
Determine the Style
Consider the overall style of your home before choosing pink furniture. Pink works well with different design aesthetics, such as modern, vintage, Scandinavian, or eclectic. 
Decide whether you want to keep things blush and pastel or go for bold, vibrant shades of pink, depending on your style preferences and the existing colour scheme in the room. Pink can be used as a pop of colour in a neutral room, or as a monochromatic space, with your room featuring varying shades of pink.  
Focus on Key Pieces
Start by selecting one or two key pink furniture pieces to anchor your space. This could be a pink sofa, armchair, or a statement piece like a pink accent table. Avoid overwhelming the room with too much pink, as it might diminish the impact of each piece.
Bold doesn't have to be blinding – using large format furniture, like the Swyft Model 05 Two Seater Linen Sofa in Blush, you can make a colour splash in your living space without the need for sunglasses.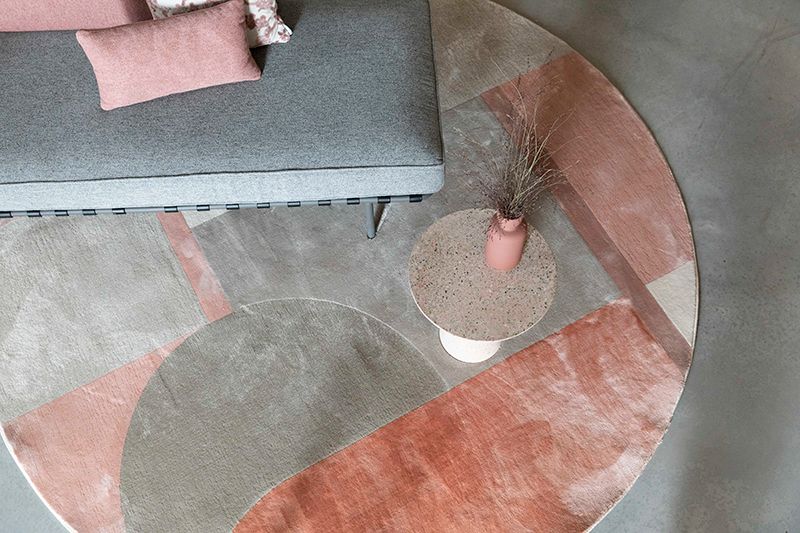 Play with Complementary Colors
Pink pairs beautifully with several other colours. For a classic and sophisticated look, combine pink with neutral tones like white, cream, or grey. For a more vibrant and energetic ambience, mix pink with pops of green, navy blue, or gold accents. These complementary colours will help balance and harmonize the overall look of the room.
Pairing pink with grey tones can immediately lift a room. To perfectly complement grey walls, look to the floor, and go for large coverings, like the Zuiver Hilton Pink Circular Rug, to deliver an instant hit of warmth.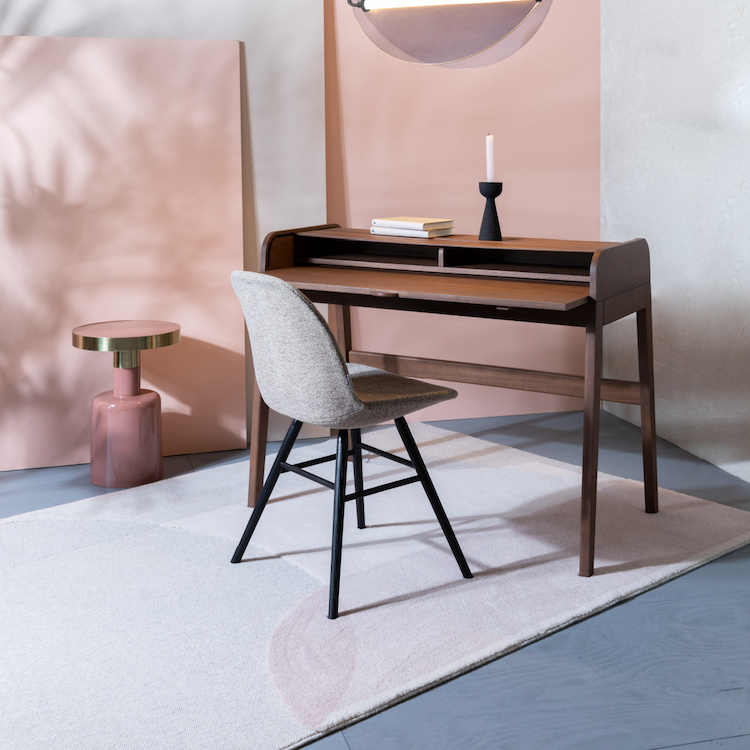 'I really like the balance of seeing pinks with tones of grey', says Judy Smith from Crown. 'Pale pinks look great paired with charcoal greys, but a stronger tone of pink also looks great with a paler grey. Pink is such a versatile colour that you can even be bold and pair it with black paint or accessories.'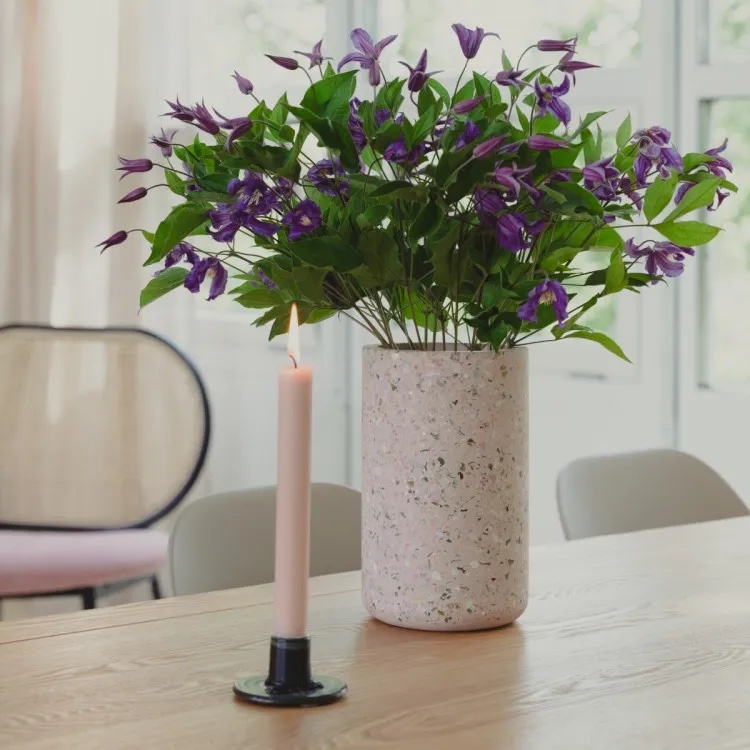 Accentuate with Pink Accessories
You don't have to go big to bring the look. Vases and cushions allow you to introduce hints of warmth that punch above their weight in terms of visual impact, but not on the wallet. The Fajen Terrazzo Vase is a perfect example of pink living room accessories.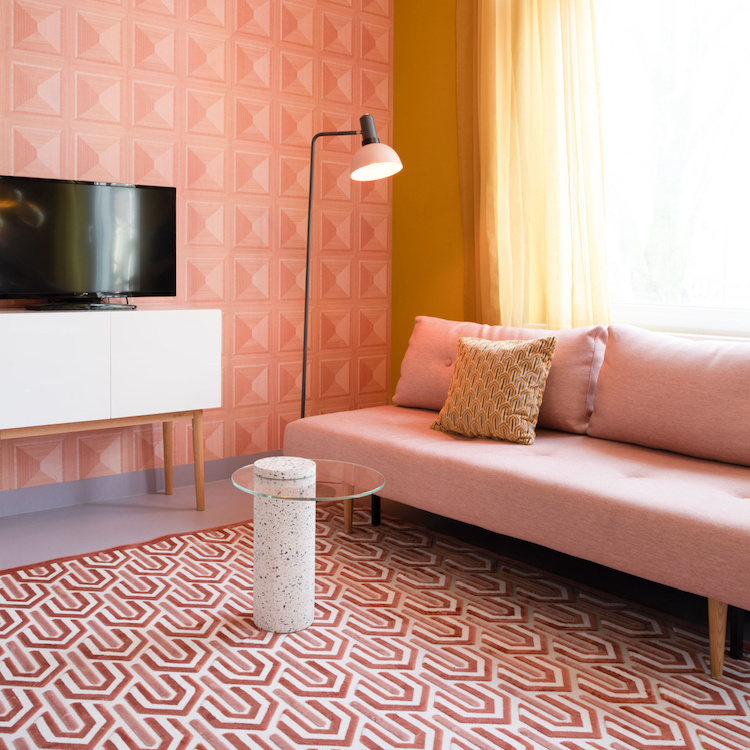 Consider Different Shades of Pink
Pink comes in various shades, from light pastels to deeper blush tones. Experiment with different shades to find the one that complements your existing decor and creates the desired atmosphere. Soft pinks are ideal for a soothing and calming effect, while bold pinks add a sense of drama and excitement.
The Zuiver Beverly Pink Rug is a statement piece that can instantly brighten your living space with a bold and stylish pattern that adds depth to your room. 
When working with a bold piece like this, make your accessories subtle to deliver style impact without distracting from the bolder overall look. The Rosalina Terrazzo Side Table is the perfect example of a subtle, minimal accessory for a brighter space.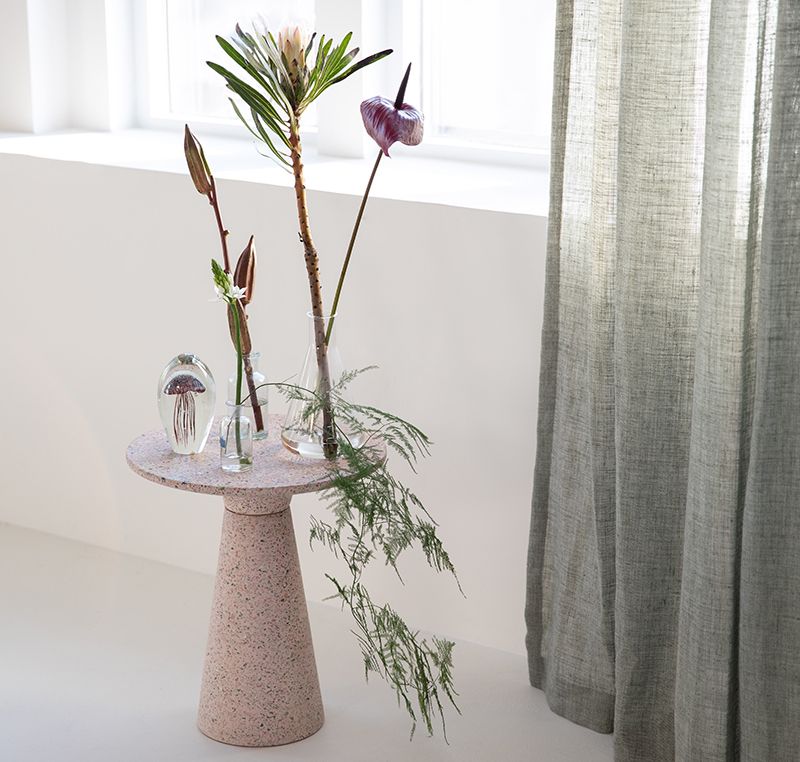 Balance with Neutrals
For those who love pink but prefer a more subdued look, balance blush pink accents and accessories with neutral walls, floors, and decor. This allows the pink furniture to stand out without overpowering the room and creates a timeless and elegant ambience.
For a more natural feel, use pink to pair with natural accents, like dried grasses, or rattan furniture. The Victoria Terrazzo Side Table is the perfect display platform to bring natural hues into the space.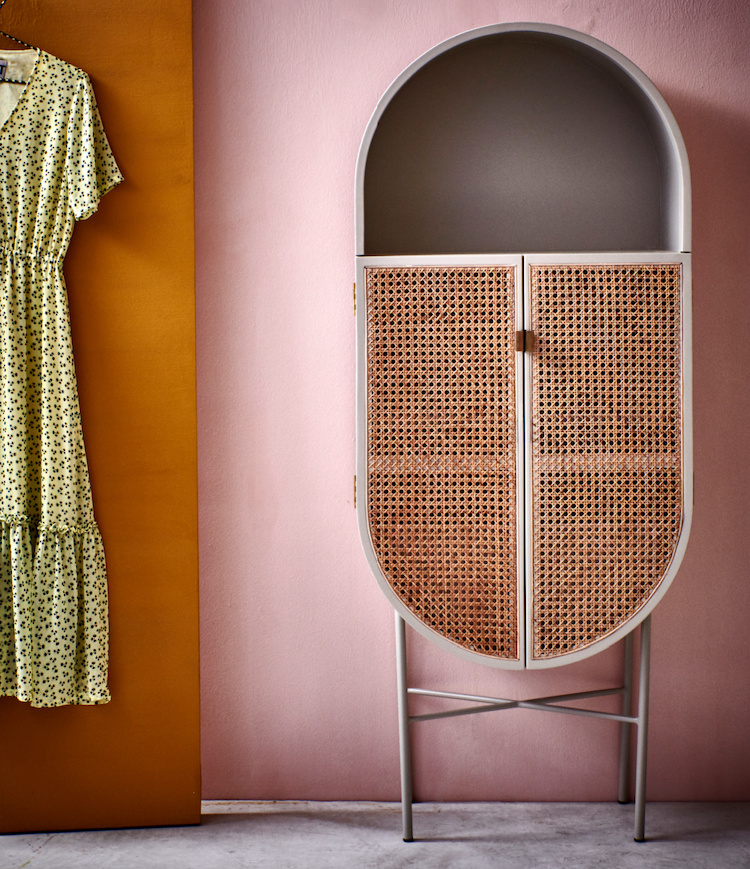 Surprisingly, pink can also act as a neutral colour when paired with other vibrant or bold colours. This allows you to experiment with various colour combinations without overpowering the room. Try combining pink with deeper hues like navy, emerald green, or even a rich burgundy or orange for a striking and sophisticated palette.
Choose Quality Pieces 
Invest in quality furniture pieces to ensure they stand the test of time. Pink furniture can be eye-catching, so you want it to look its best for years to come. Look for well-constructed pieces made from durable materials to ensure longevity and comfort.
We love the Swyft Model 05 Love Seat in Linen - its domed cushions and angled back create the feel of a deeper seat and really enhance that sumptuous sinking feeling as you kick back and relax.
Remember that decorating with pink furniture is all about finding a balance that suits your taste and complements your space. By following these tips, you can create a beautiful and inviting room that embraces the charm of pink furniture while remaining stylish and sophisticated. Happy decorating!
Comments (0)
No comments at this moment
New comment